Backing Away from the Premise
Everyone's preferences vary, but one aspect that I've long admired about Doctor Who is its willingness to explore its own premise. Let me show what I mean by depicting the opposite, with a short bit of made-up dialog:
Doctor: So, where should we go today, fam?
Yaz: I bet I know where Ryan wants to go.
Ryan: Yaz!
Yaz: What, you don't like being called "Nubian prince"?
(Laugh track)
Ryan: Stop it, Yaz!
Graham: Now, Ryan, if Yaz is going to be a pain, at least she's being a royal one.
(Laugh track)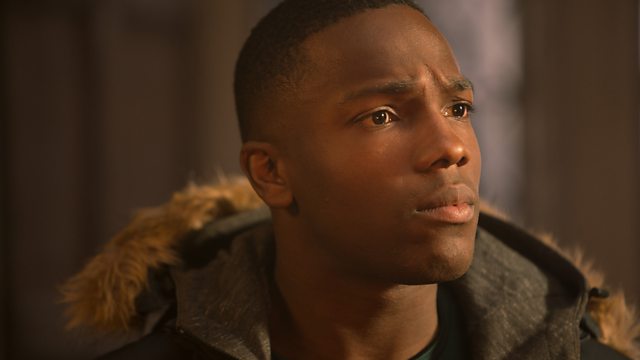 Okay, so I'd never make it as a sitcom writer. But can you imagine Doctor Who as sitcom? Anywhere in time and space, and it's just an excuse for old and tired comedy routines?
Leaving out The Curse of Fatal Death, Who hardly holds back that far. But think of all the TARDIS can do, compared with what's asked of it in a typical episode. It's usually just a vehicle to get the TARDIS team to a location for an episode. A vehicle not much different from an NCC-1701 Enterprise, or a Quantum Leap.
So, should Doctor Who be willing to be much the same as some other show? Or should it show its uniqueness and explore its greatest strength: the scope of its premise?
Now, it's clear from ratings that seasons-full of timey-wimey don't draw the audience numbers. But, to me, for Doctor Who to reach its potential, it has to explore the premise, and that's time travel.
So I can accept no more season-long cracks in time or dates with Lake Silencio. But I do think, and past audiences have accepted it, that every season should have a Girl in the Fireplace or Blink. An Eleventh Hour or a visit from a River Song. And, every big anniversary, a Day of the Doctor.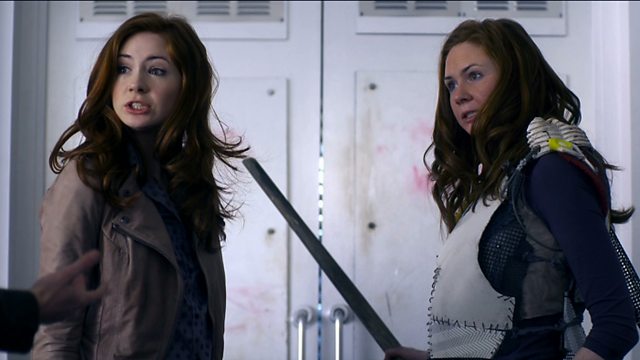 The Doctor's life isn't linear the way yours or mine is. She jumps around into the past and future, and can meet others who do likewise.
I hope Series Twelve has an episode where time travel is more than a way to go to the past or future, followed by a linear-plot episode. I'd like to see it explore more than just those periods in time, and explore its premise, too.
* * *
There's another way of exploring a premise that's worth, well, exploring. I'll do so by way of illustration.
Let's look back at the Twelfth Doctor for a moment. What made him tick? He wasn't the Man Who Regrets or the Man Who Forgets. At first he seemed to be the Man Who Won't Hug because he felt too much, like the trauma of losing all those companions. But once he settled in, I think he was the Man Who Figures Things Out.
What's this memory worm doing in my hand? Why is the moon's gravity so high? Why is my TARDIS shrinking while people are turning into wall decor? And just what is it with the human afterlife anyway?
He likes puzzles, and he likes to figure them out.
Still with me? Okay, now let's look at Bill Potts. What attracts the Doctor's attention to her? What attracts the Doctor to her (not romantically)? When she encounters something she doesn't understand, she smiles.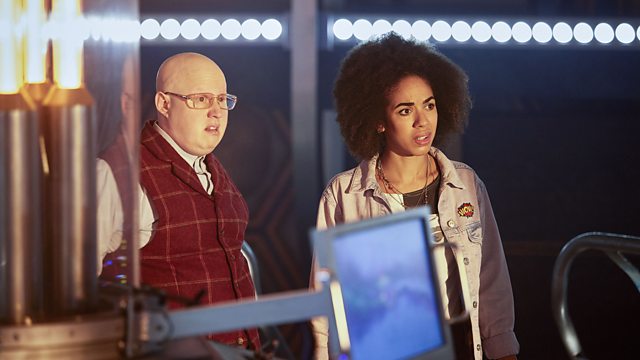 She likes puzzles too. Of course he couldn't resist ignoring oaths and other impedimenta to TARDIS travel. He'd found a kindred spirit!
And, for storytelling purposes, we were given a companion whose nature reinforced that of the Doctor, a way of exploring his premise, plus strengthening both characterizations, and setting up the whole season that followed.
What's up with these smiling robots? Why are we here at the Frost Fair? And look at that whole sequence in mid-Monk trilogy: What's underway to destroy life on Earth?
But there's one more aspect to the value of exploring the premise.
Twelve's and Bill's nature set up the end of the season as well, much like a Greek tragedy. Because there at the end, Twelve just couldn't resist figuring out the puzzle of the ship, the black hole, and time dilation. He just had to play with the puzzle.
What was the result? "I. Waited. For. You."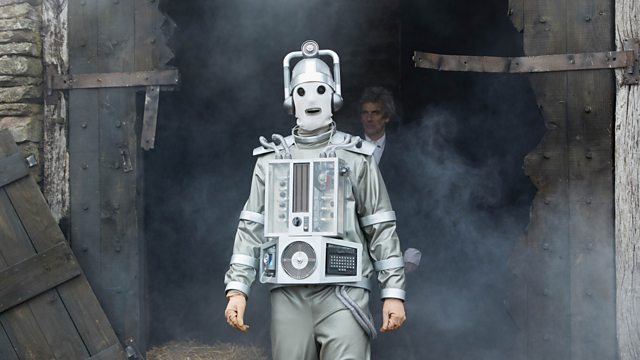 It all fits together. Twelve's nature, and Bill's, and the tragedy that befell them both. The Doctor Falls, just as he has to, given the nature of the premise, because that's where exploring it led to. Masterful storytelling.